Cradlepoint CP Secure Threat Management

Intrusion Detection and Prevention for the Network's Edge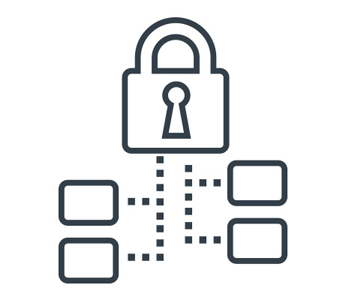 Sorry, this product is no longer available, please contact us for a replacement.
Click here to jump to more pricing!
Overview:
CP Secure Threat Management is a comprehensive intrusion protection system (IPS) and intrusion detection system (IDS) that defends against evasion attacks, improves network availability, and protects sensitive data. Powered by Trend Micro's industry leading DPI engine, CP Secure Threat Management can be deployed instantly through Cradlepoint Enterprise Cloud Manager providing multi-functional and single-pass deep packet inspection (DPI) scanning with optimized notification alerts. Intelligent automatic signature updates ensure constant protection with minimal data usage.
Combined with the cloud-managed, Cradlepoint AER 2100 Advanced Edge Router, enterprises have the ability to use CP Secure Threat Management to:
Increase Network Availability. Provide network-wide, distributed protection from many attacks, exploits, worms, & viruses.
Simplify Management. Eliminate the need for standalone IPS devices at distributed locations.
Increase Visibility. Identify applications, devices, threats and vulnerabilities on the network.
Protect Data. Prevent breaches while enabling regulatory PCI Compliance 3.0
Key Features
IPS/IDS engine with deep visibility to network packets for powerful protection against both server- and client-side vulnerabilities
Signature matching from Trend Micro's large database of known threats
Intelligent, automatic signature updates that ensure constant protection
Anomaly traffic detection & prevention
Deep Packet Inspection (DPI)
Malware protection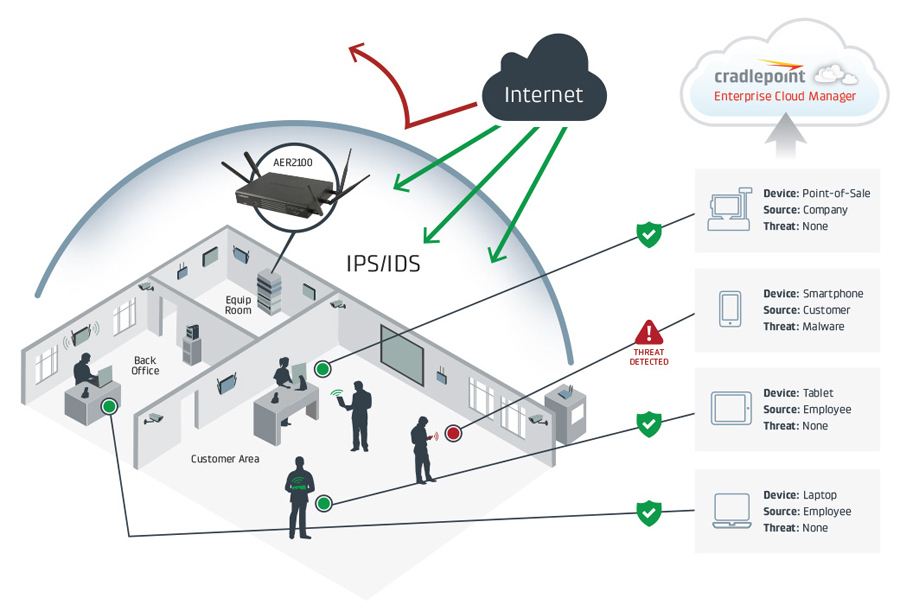 Benefits:
Protect sensitive data
Defend against evasion attacks
Respond faster and remediate more efficiently
Improve network availability
Deploy quickly through flexible cloud-based management
Peace of mind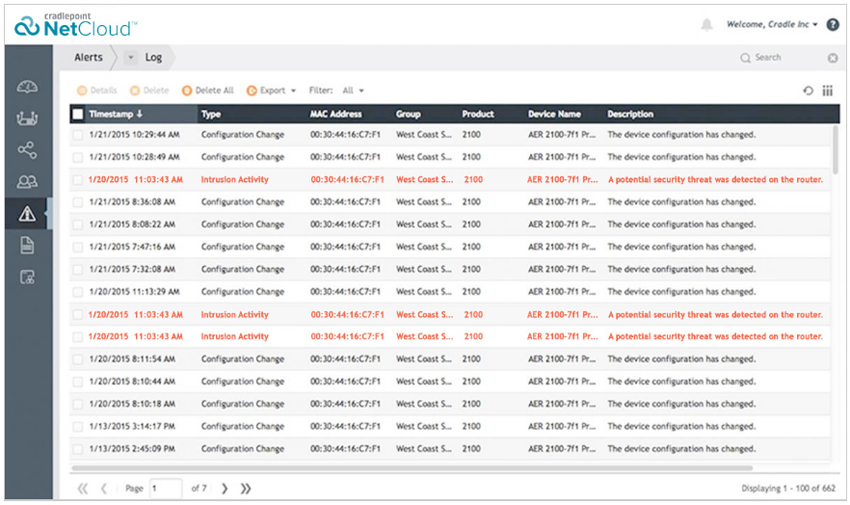 Alert Log provides a history of threat activity for any router on your network.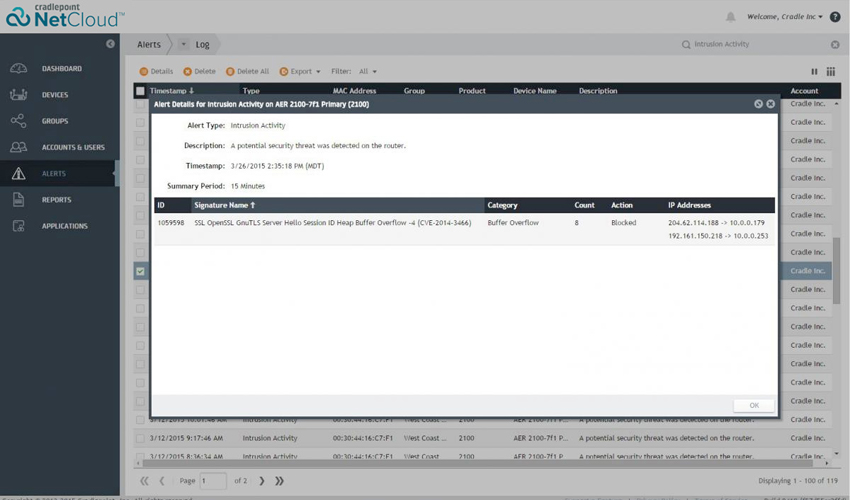 Alert Details for Intrusion Activity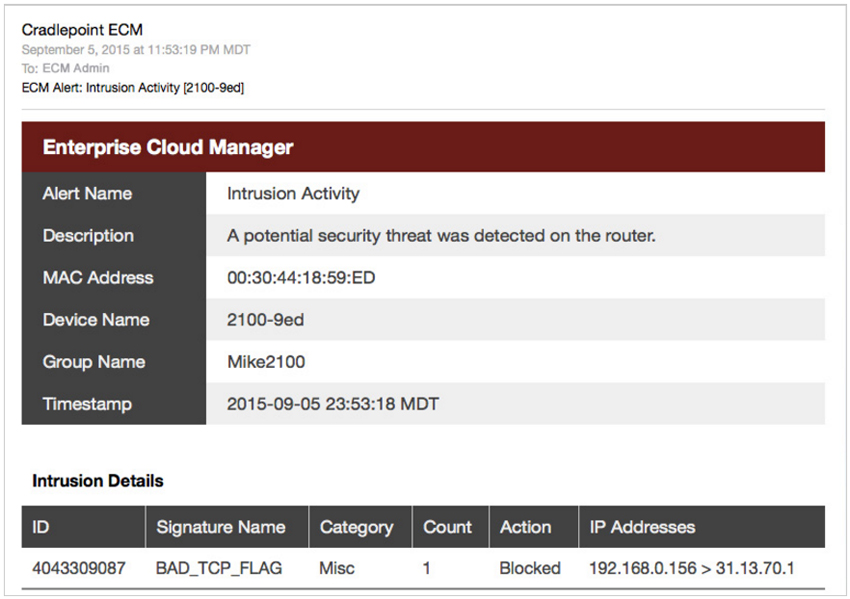 ECM Email Alert: Intrusion Activity
UTM Solution:
When purchased with Zscaler Internet Security, CP Secure Threat Management delivers a complete hybrid (On-Premise/Cloud-Managed) UTM Solution.
A Layered Security Approach for Defense In-Depth:
Best-of-Breed Security Partners (Zscaler, Trend Micro, Asavie)
Single management console
Ideally sized for distributed enterprises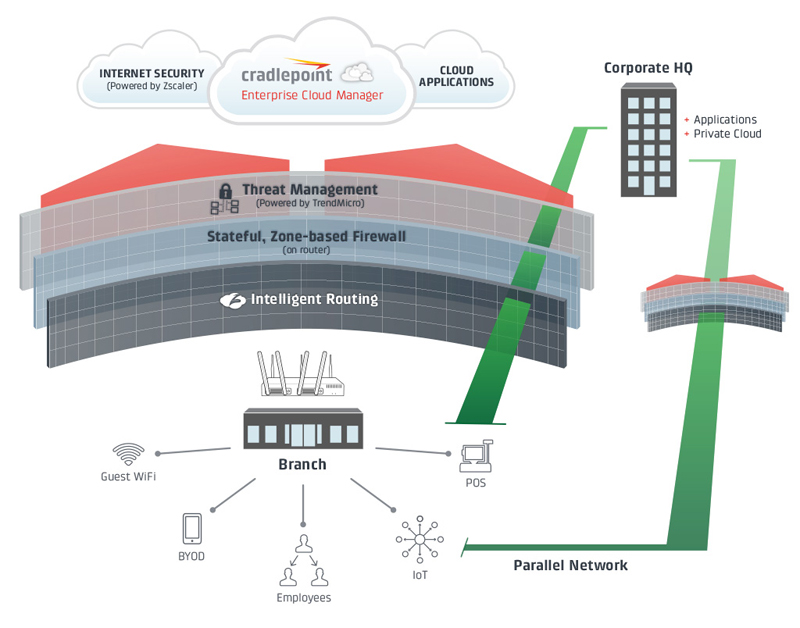 Specifications:
Supported Routers
AER3100 Series
AER2100 Series
AER1600 Series
COR IBR900 Series
COR IBR600C Series
Pricing Note:
Pricing and product availability subject to change without notice.
Only supported on AER1600/AER1650, AER 2100, AER3100/AER3150
Enterprise Cloud Manager is required for centralized management and to enable networking applications.