Cradlepoint L950 Series Adapter

Enhanced branch LTE adapter ideal for failover, Out-of-Band Management, and bandwidth augmentation.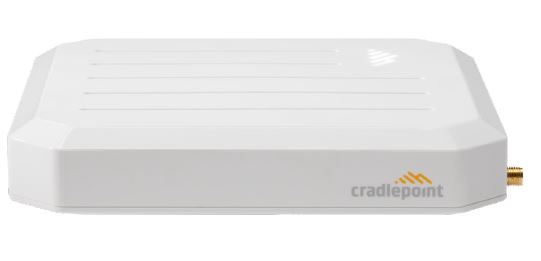 Cradlepoint Products
Cradlepoint Wireless Products
1-yr NetCloud Branch LTE Adapter Essentials Plan, Advanced Plan, and L950 adapter
(300Mbps modem)
#BBA1-0950C7A-N0
Our Price: $739.00
3-yr NetCloud Branch LTE Adapter Essentials Plan, Advanced Plan, and L950 adapter
(300Mbps modem)
#BBA3-0950C7A-N0
Our Price: $979.00
5-yr NetCloud Branch LTE Adapter Essentials Plan, Advanced Plan, and L950 adapter
(300Mbps modem)
#BBA5-0950C7A-N0
Our Price: $1,219.00
Click here to jump to more pricing!
Overview:
The Cradlepoint L950 Series cellular broadband adapter provides a cellular WAN link that can be added to networking equipment for a variety of use cases. For failover, it provides a secondary WAN connection in the event of a primary WAN link disruption to keep the network operational. The L950 can augment as needed with a cellular connection based on established policies, for specific applications or in the event of diminished WAN performance. Organizations can even establish a secure day-1 LTE network connection to get operations running while waiting for a wired connection to be installed.
These endpoints can be configured at scale with NetCloud to offer a full range of zero-touch deployment, troubleshooting and management features and integrate into existing configurations with standards-based routing, traffic shaping and VPN support. Using the NetCloud Health dashboard, view failover data, and see quantified ROI in the NetCloud Insights failover report.
To mitigate the effects of an unreachable router, the L950 offers efficient, advanced Out-of-Band Management. Network administrators can connect to the router and other in-line devices over the air, even if IP and Ethernet are unavailable on the router, improving uptime and reducing truck rolls.

Features and Benefits:
Features
Maximize network uptime using LTE WAN for failover and link diversity.
Deploy within any existing networking or SD-WAN environment.
Configure with greater simplicity and confidence with the wizard-based installation application.
Utilize Day-1 connectivity while waiting for terrestrial links.
Manage the Cradlepoint router and LTE adapter as one entity for singular control and visibility.
Troubleshoot adapter and in-line devices with advanced Out-of-Band Management to reduce truck rolls.
Offload primary connections during traffic surges and network congestion.
Benefits
Cradlepoint L950 LTE Branch Adapter is part of a NetCloud Branch Package, an all-inclusive networking service comprised of support, hardware, and software services.
Business intelligence and remote cloud management
Purpose-built hardware
24×7 enterprise support and limited lifetime warranty
Specifications:
L950 Specifications

Category

Branch

Cloud Management

Yes

5G Status

None

Form Factor

Plastic

Ethernet Ports

2 x GbE RJ45

(LAN/WAN switchable)

USB Ports

1

Serial Ports

Supports up to 8 serial ports with an optional USB-to-serial hub

Dual-Modem Support

No

Network Operator Standards

PTCRB (U.S), GCF (global)

Network Operator Certifications

AT&T, Verizon

Regions

L950-C7A: North America L950-C7B: Worldwide

Public Safety Networks

N/A

Passthrough Throughput

940 Mbps

Wi-Fi

None

GNSS/GPS

Passive MUX

PoE

802.3bt

Operating Temperature

0 °C to 50 °C

(32 °F to 122 °F)
Pricing Note:
Pricing and product availability subject to change without notice.
Cradlepoint Products
Cradlepoint Wireless Products
1-yr NetCloud Branch LTE Adapter Essentials Plan, Advanced Plan, and L950 adapter
(300Mbps modem)
#BBA1-0950C7A-N0
Our Price: $739.00
3-yr NetCloud Branch LTE Adapter Essentials Plan, Advanced Plan, and L950 adapter
(300Mbps modem)
#BBA3-0950C7A-N0
Our Price: $979.00
5-yr NetCloud Branch LTE Adapter Essentials Plan, Advanced Plan, and L950 adapter
(300Mbps modem)
#BBA5-0950C7A-N0
Our Price: $1,219.00
1-yr NetCloud Branch LTE Adapter Essentials Plan and L950 adapter
(300Mbps modem)
#BB01-0950C7A-N0
Our Price: $679.00
3-yr NetCloud Branch LTE Adapter Essentials Plan and L950 adapter
(300Mbps modem)
#BB03-0950C7A-N0
Our Price: $799.00
5-yr NetCloud Branch LTE Adapter Essentials Plan and L950 adapter
(300Mbps modem)
#BB05-0950C7A-N0
Our Price: $919.00